Are You Looking for the best Removals Company in Leeds?
We Are Ready To Do Great Work For YOU!
Rhino Removals Leeds is the removals company of choice amongst locals, and it's easy to see why! We offer exceptional service at a fair price. A stress-free move is guaranteed.
In the removals industry, you can't beat experience. We've been doing this for decades, and that's how we know all the tricks of the trade! There's no removal job too large or small for us — we tailor our service to your needs. In Leeds and the surrounding area, we are the team to trust when you're moving home or office.
I can't speak highly enough of the team at Leeds Rhino Removals Leeds. They amazed me on a moving day. My house removal took half the time I expected it to, and I didn't once feel stressed.
Whenever I need a man with a van, I call Rhino Removals Leeds. They have helped me with all kinds of odd jobs, and they always go the extra mile! Great value for money and is recommended.
The value for money that Rhino Removals Leeds offers is incredible. Really high-quality service and a very reasonable price. I'll be booking again and recommending your services.
Thank you very much to Rhino Removals Leeds for your best service with Piano Removals Woodhouse. I had no idea how to move my Grandmother's piano, and I'm so glad I got you guys on the job! It was transported swiftly and safely.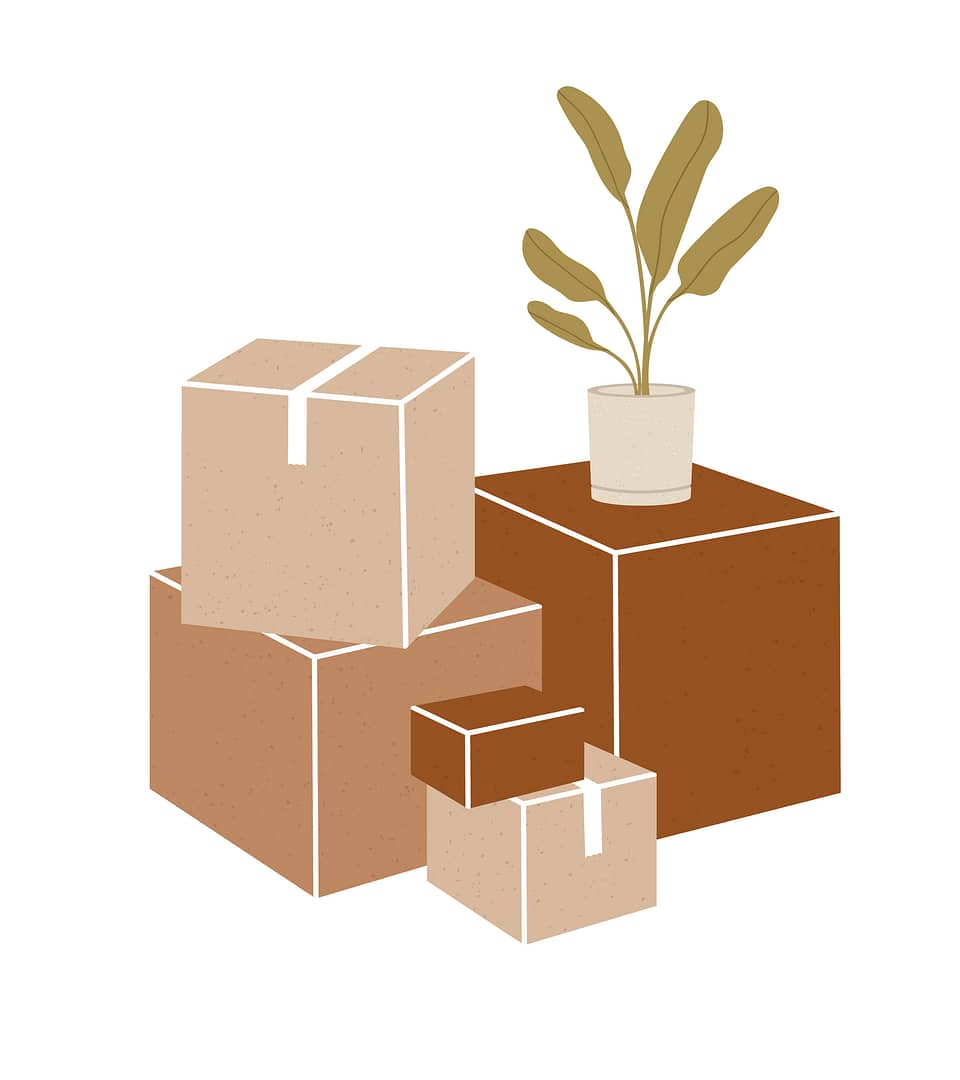 For over thirty years, the team at Rhino Removals Leeds has provided excellent and comprehensive removals service in Leeds and the local area. Over that time, we've developed a reputation to be proud of, and we aim to keep it that way by providing a consistently high-quality service to our valued customers.
When you hire our team, you can expect the highest standards of professionalism. We're a friendly bunch, but we take our job very seriously. We treat your items as we would want our own to be treated throughout the moving process.
Although you can expect a quick and efficient service that saves you time as well as money, be reassured that we don't cut corners here at Rhino Removals Leeds. Far from it! We are meticulous in our approach and we will always do a little bit extra to ensure full customer satisfaction.
It's our pleasure to serve the local community in Leeds. We're also available for removals in towns surrounding Leeds, so feel free to contact us about any job in the West Yorkshire area.
Whatever the nature of your job, we'd be happy to talk to you about it and provide a quote. The quote is no obligation, so what's the harm in finding out? Give us a call today and give us the chance to impress you with our low prices.
We love Leeds! We've been working in the city and surrounding towns for over 30 years now, and in that time we've got even more familiar with the place that we call home. If you're just moving to Leeds, you're in for a treat! To make things a bit easier, why not consider using one of the many great moving services Leeds has to offer? You're going to love the lifestyle here in this friendly part of the world.
Leeds, Yorkshire, United Kingdom
Leeds is commonly known as the unofficial capital of Yorkshire, and it's easy to see why! There's so much on offer in the city that it'd take us another 30 years to discover it all.
Did you know that Marks and Spencer opened their first branch in Leeds? That was all the way back in 1884, but the city remains a retail hub. Trinity, Victoria, and the Corn Exchange have an amazing range of stores to suit every taste. If you've had a successful day shopping and need help transporting all your items, remember our man and van service is available to you!
Leeds has a rich industrial history. Perhaps you are considering moving your company here to take advantage of the favorable conditions for business. We're delighted to offer a comprehensive office removal service, movers Woodhouse Leeds, that we're certain you're going to appreciate!
Leeds University is home to more than 30,000 students! With that in mind, it made complete sense for us to design a student removals Woodhouse service designed specifically for their needs. If you're moving to Leeds for academic reasons, be sure to get in touch with the team at Leeds Rhino Removals Leeds! Fun fact — JRR Tolkien was once a professor there!
Whatever your reason for moving to Leeds is, we would be so happy to be part of the process! In fact, welcoming new neighbors to our beautiful city is one of the best parts of our job. Get in touch today for our professional moving services Woodhouse Leeds!
Who loves to move house? Most people agree that exciting as the move may be, the process is a pain. Luckily, we offer an excellent moving service, making your move smooth.
House removals don't need to be a hassle! When you hire Rhino Removals Leeds, you benefit from the highest level of service from skilled and experienced professionals. We've been in this industry for decades, so it shouldn't surprise you that we know all the ins and outs of house removals. You simply won't find a more knowledgeable team to take care of your house move!
Over the years, we have built an amazing reputation in Leeds and the surrounding area: locals in Leeds know to come to us when they're moving, and we make it oh-so-easy for them. We don't just do the heavy lifting, we're happy to help with the planning too! Every step in the process is taken care of by us — from start to finish. You'll soon be settled in your new place, and you won't even have broken a sweat. With our House Removals Woodhouse service, you won't have to worry about any of the logistics of your move. We'll take care of the heavy lifting, the planning, and every other step in the process to make sure you are settled comfortably and stress-free in your new place.
Thanks to our years spent in the industry, we know all the strategies to make your house move speedy and smoothly. We go the extra mile at the planning stage to avoid any potential delays, meaning you're fully moved sooner. Our comprehensive service takes in every element of a house move, from packing to mover Leeds and beyond. 
Although we're quick, don't think we cut corners! Far from it. We treat every customer's belongings like we'd want our own to be treated. That means meticulous care and attention to detail! Your property is in safe hands when it's with Rhino Removals Leeds. We have a team of experienced movers, who are highly qualified and use the latest technology and equipment to get your Leeds house removal done right. Our moving services Woodhouse provide a stress-free and efficient experience, so you can rest assured that your belongings are in safe hands.
Office Removals Leeds
Student Removals Leeds
Piano Removals Leeds
Furniture Removals Leeds
Office Removals Leeds
A change of premises is an amazing step for a company. Don't let your move interfere with usual operations, though! Our team takes over to keep it business as usual.
There are so many things to consider when you're moving to the office. You need to think about the space required, how your new layout will look, how to transfer your phone and wifi systems, and of course, how to perform the move without disrupting your normal business operations. Let us take care of the last part for you! We will input our expertise as early as the planning stage to ensure that your Leeds office removal is as efficient as possible.
Some people think they're saving money when they get their staff to do the job, but what they're really doing is wasting time! Surely the first rule of business is that time is money. Your staff is excellent at what they do, but unless they are professional removal experts they won't provide the service that we do. We perform the highest standard of office removals Woodhouse and the surrounding area.
While we work, your staff can run a skeleton operation, keeping your customers happy! Doesn't that sound like a superior solution? Much better than keeping them busy with dangerous and tiring physical labor that they aren't trained to perform.
There are many tricky elements to pulling off a successful office removal, but luckily we are experts in our field. You can be assured that your expensive equipment will be treated with meticulous care and attention to detail. We even help you plan your move so that all items are prioritized and you can be set up quickly in your new spot!
Student Removals Leeds
Piano Removals Leeds
Furniture Removals Leeds
For any and all odd jobs, a reliable man and van service are invaluable. When you hire us, you get more — experienced removal professionals at the same affordable price!
Man and van services are eternally popular, and it's easy to see why. They offer a convenient solution to the many odd jobs we come across on a routine basis! Our man and van service are in a league of their own, however.
When you hire us, you don't just get any man and van — you get a team member who is experienced in all aspects of the removals industry. It's the same great price for a super special service!
What do you need a Man & Van Leeds for? Over the years, it's hard to think of a job we haven't helped out with! Maybe you need help transporting resources to your house as you renovate. Maybe you have items to be taken to the dump. Maybe you ordered something online, and now you need a service that will collect it for you. Or maybe you're the one selling online, and you need us to transport your item to a customer. Or if you're looking for a Man & Van service Woodhouse, then we can provide that too. We'll be happy to help you out, no matter what the job is.
A Leeds man and van service are perfect for performing light removals in the local area. We're often asked to help customers move house, especially those that live alone and are looking for 'moving services near me'. It's worth it to get an extra pair of hands on your moving day! Remember, we don't just do the heavy lifting. Our skilled staff will be happy to help you assemble or deconstruct furniture as required, such as Furniture Removals Woodhouse. Your move will be amazingly easy if you contact Rhino Removals Leeds and request our popular man and van service!
Corona Virus Protocol And Removals
If you've used our service before, you'll know our team of trained professionals maintain the highest levels of health and safety standards. This has never been more important! We want to reassure customers that we continue to provide our usual removals services during this difficult time. To protect our customers and our team, we are following government guidelines closely to ensure that we work as safely as possible despite the current COVID-19 pandemic. If you would like to book a removals service, feel free to contact us today. We will be happy to talk you through the range of measures we have in place for our mutual protection as we work.